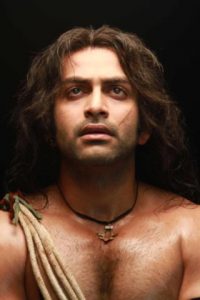 'August Cinema, the new banner from our team of Santhosh sivan and Shaji Nateshan and me may not be planning movies for every season in
Mollywood. But one thing i can say is that the banner will be producing only that kind of  films that we like to produce. Two of my
friends -Anwar Rasheed and Amal Neerad has agreed to do films for August cinema. But our next movie will be another film directed by
Santhosh Sivan. One thing that i am sure is that if 'Urumi' is a big film, the next will be one that will be even more bigger in scale and
presentations than 'Urumi'.' says young superstar Prithviraj, who is enjoying the sweet success of 'Urumi', in which he is for the first
time donning the role of a historical figure.Prithviraj was answering a popular media when he made these remarks.
Prithviraj also made it clear that he has no  idea about how the stories about his proposed plans to marry appeared in media. Citing it as
'idiot journalism' Prithviraj adds that he had never met that Mumbai based malayalee TV journalist, with whom the media weaved stories
about the star's love affair.