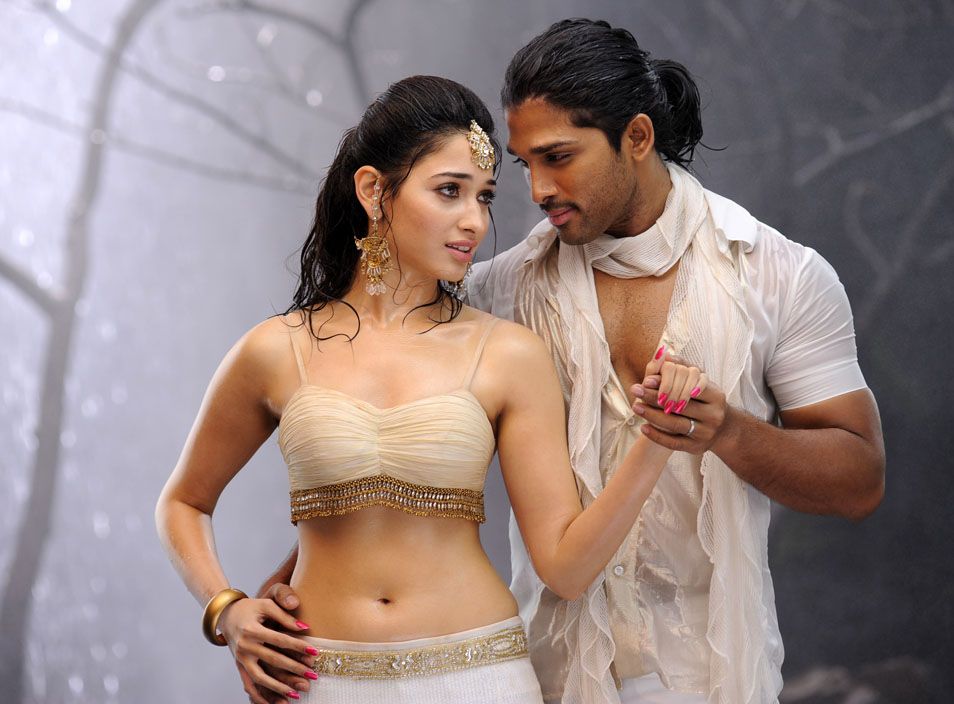 Telugu superstar Allu Arjun has created an audience in Kerala for his films which are dubbed into Malayalam.
Allu Arjun popularly known as Bunny is a craze among Kerala youth audiences for his dashing dance movements and daring action scenes.
His latest Badirinath dubbing rights has gone for a record Rs 1.10 Cr and has been snapped up by Rathak Films.
Now for the first time ever Badirinath a big-budget (Rs 50 Cr) action extravaganza directed by VV Vinayak, is getting dubbed in Malayalam and releasing simultaneously with Andhra and rest of the world on June 10!
Bunny's dad veteran producer Allu Aravind is producing Badirinath which has Allu Arjun and Tamannaah in the lead.
In the supporting cast are Prakash Raj and Tamil comedian Santhanam. Bollywood actor Imran Khan will be making a special appearance in this film. MM Keeravani is the music director.