LOS ANGELES: English football star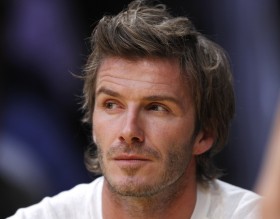 's 25 million-dollar libel and slander lawsuit against In Touch magazine was dismissed by a US District Court judge.
A story in the celebrity-orientated magazine alleged that the Los Angeles Galaxy star midfielder, a global football icon, cheated on wife Victoria, a former Spice Girl, with a prostitute.
Judge Manuel Real yesterday ruled that Beckham is a public figure and allegations of infidelity would be of public interest and that there was no evidence the story was published with malice.
The Galaxy said in a filing with the court that Beckham was visiting his father in London during one of the times he was alleged to have been in an illicit visit with Irma Nici.
Richard Kendall, a lawyer for Beckham, said the ruling will be appealed.