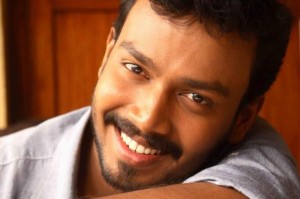 After a dull year in 2014, young actor Bhagath Manuel is having a good year ahead in 2015. He has got some fine projects and roles in upcoming films, that will get to theatres in first half of the year.
After a fine role in 'Aadu Oru bheegarajeeviyaanu', Bhagath will comeup in a prominent role in the upcoming Jayaram film 'Sir C P' which will get to theatres in a few weeks. He will be also seen in finer roles in movies like ' Nellikka' and Oru Vadakkan Selfie,' which will be on theatres by March end.
Nellikka will have him in a character with shades of grey with a comical touch.
Bhagath will play an important cameo in the movie 'Cell phone' starting Sreenath Bhasi and Balu.