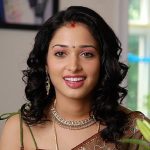 Telugu film industry is a place where sentiments play a major role. After the super success of 'Parugu,' Allu Arjun who always strives for new concepts has agreed for 'Arya 2' keeping his regular cine sentiments away. For the sake of mass audience director Sukumar has even forcibly inserted the lip kiss scene with Kajal Agarwal which was enjoyed thoroughly by audience but doesn't help in building up new records. Result is that with movie remained an average grosser disappointing the Mega and Stylish fans.
Again keeping away the sentiment, Gunasekhar too followed the lip kiss formula between Bunny and Bhanusri Mehra in 'Varudu' which was declared a historical disaster of the season. Now, even 'Vedam' which had a timely lip kiss between Arjun and Deeksha Seth is getting rave reviews but commercial success of the movie is a big doubt as B and C class audience out rightly rejected the movie.
With such a bad track record for Allu Arjun lips, Tamanna the main lead in 'Badrinath' is known to be disagreeing with any kind of such hot lip locks.
By the way Tamanna believes in these kinds of sentiments badly and this was the reason why she is now the numero uno in Kollywood.
Let us see, will Bunny agree with Tamanna's request or forcibly insert a scene with all support from VV Vinayak.