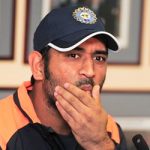 JOHANNESBURG: Boosted by its No. 1 ranking, India embarks on its fifth attempt to win a test cricket series in South Africa this week.
Having lost all four contests since South Africa's readmission to international cricket in 1992, India begins its latest attempt on Thursday at Centurion's SuperSport Park – where it has never played a test and where the hosts have won 11 of 15 matches.
The three-match series is viewed as the final frontier for the sport's current dominant team in the five-day format.
India has won seven of its last nine series, drawing the other two, to take it to the top of the rankings. However, only one of those victories – against New Zealand in 2008-09 – was outside the Asian subcontinent and away from India's favored slow, turning and mainly batter-friendly pitches.
India now has to conquer a poor record and the bouncy, fast bowler-friendly conditions in South Africa that have contributed to the downfall of the tourists before.
"It's not always about history and what you have done in the past or what you have achieved in the past," India captain Mahendra Singh Dhoni said this week. "It's always better when it comes to international cricket not to think too much about the stats.
"It's always the same once you leave the subcontinent, how you are going to face the short stuff. We have performed well outside of the subcontinent … It's all about adapting to the conditions and, at the same time, what kind of bowlers you are facing and what kind of form they are in."
India drew 1-1 at home with South Africa in February in their last series. But the stats for India in South Africa since the first series in 1992-93 are: played 12 tests, won one.
And for South Africa, No. 2 behind India in the test rankings, the game-plan has not changed.
The Proteas will back their aggressive pace attack – led by No. 1 test bowler Dale Steyn and the 1.96-meter (6-foot-5) Morne Morkel – against a formidable Indian batting lineup centered around Sachin Tendulkar and explosive opener Virender Sehwag.
It's a clear contest of batting versus fast bowling, as shown by South Africa's decision to field only one spinner in its 12-man squad for the opening test.
"We are not going to give them turning tracks here, that's not going to happen," South Africa coach Corrie van Zyl said, smiling. "We are hopefully going to play on wickets that's going to benefit our style of play. There has been a lot of talk about pace and bounce, and that is what we would like to see from our South African wickets.
"On the short stuff, it is part of test cricket and will definitely be part of this series. Short stuff is good, but it's important that it's part of a plan."
India is well placed to deal with any fast bowling onslaught, however.
The 37-year-old Tendulkar, until recently the No. 1 batsman, has more test runs (14,366) and centuries (49) than any other player in the history of the sport. A series victory in South Africa would cap one of cricket's most complete careers.
He leads a batting lineup brimming with talent.
There's the destructive strokeplay of Sehwag, the grit of Rahul Dravid and the sublime ability of Tendulkar and VVS Laxman. Gautam Gambhir and Suresh Raina have also contributed outstanding recent performances for India, and Dhoni provides a potent threat down the order.
India coach Gary Kirsten, a former South Africa batsman who has played 101 tests, will also provide local knowledge – a big advantage for the team, says Dhoni. Kirsten brought the bulk of the test team to South Africa a week early to adjust to local conditions at his academy in his home city, Cape Town.
"Having Gary in the side will really help us and not only with the conditions," Dhoni said. "He also knows the mindset of the players that are part of the (South African) side, so of course it's a good asset. Apart from having good players in the side, he is the best thing that has happened to Indian cricket."
Asked about Kirsten's likely influence on the series, Van Zyl wryly responded: "He's not playing is he?" The coach then suggested the early arrival of the test players means India is "worried," but said Kirsten would surely "benefit" the visitors' chances.
India's bowling attack could also make the most of the fast pitches, with quicks Zaheer Khan, left-armer Ishant Sharma and Shanthakumaran Sreesanth all capable performers.
Conversely, South Africa has strong batting ability in captain Graeme Smith, allrounder Jacques Kallis and two outstanding recent run-getters – A.B. de Villiers and Hashim Amla.
They all helped South Africa win 10 and draw four of the team's last 15 test series.
It promises to be a compelling contest.
"Both sides are really good sides and both are doing really well if you see their last 10 or 15 test matches," Dhoni said. "There is plenty of hype created around this series, so hopefully the kind of cricket the teams will play, hopefully it will satisfy the spectators."
The only unwelcome distraction could be the weather, with persistent rain forecast around Centurion and Pretoria for the rest of the week.
Following the test series, the countries will play five one-day internationals and then a lone Twenty20 game in January, which will act as a celebration of the careers of Tendulkar and retired Proteas fast bowler Makhaya Ntini.