The young actor Kunchakko Boban turned 31 yesterday. Hailing from a family of film studios, the actor who debuted with Fazil's big hit 'Aniyathipravu' 13 years ago was the most popular chocolate boy of last decade in Mollywood.
But by 2003-04 he began to struggle with his stereotyped image and roles and wisely took a break from filmdom to make a reentry last year with more meaty roles.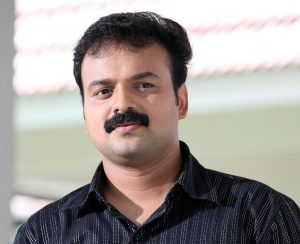 In the second coming, Chackochan has the best of the times with 'Gulumaal' with Jayasuriya turning a hit. The year already saw him as the hero of most of the success stories including 'Mummy and Me', 'Sakudumbam Shayamala' and 'Elsamma Enna Annkutty'.
His recent film 'Four Friends' has also opened to good initials and in all probabilities will end up as a hit. The new films on the pipeline for which the actor has agreed to be on includes Vaishakh's 'Seniors' and VKP's 'Three Kings'.