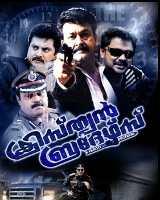 After a breath taking initial, the multistarrer from senior director Joshy, 'Christian brothers' (CB)  had ended its Box Office run at seventy days. The movie which was dragging from its fifth week has to call off the BO run from major cities due to poor collections. It is indeed surprising that a multistarrer featuring Mohanlal, Sharathkumar, Dileep and Sureshgopi which even created positive reviews and word of mouth, couldn't survive to make a longer run. The movie which is said to have made in a budget of ten crores or more may thus just end up as an average earner, though the initial collections predicted it to end up as a mega hit.
The other multistarrer on theatres 'China Town' tells a slightly better tale as the movie, with its aggressive marketing from Aashirwad crew, manages to keep the collections in the major cities. The movie which opened in 100 centres is currently on its 48th day surviving in 12 centres with full shows and 6 centers with noon shows.'China town' made in 8.5 crores feature Mohanlal, Jayaram and Dileep in key roles and has taken around 85 lakhs gross collection from Ernakulam and Thriruvananthapuram centres.
Meanwhile, the third multistarrer with lesser stars  'Seniors' is on a safe run at the Box office. The movie made in 4.5 crore budget has already managed to bring in the capital spend on it with its 23 days run.The movie continues in 65 centres in its fourth week.