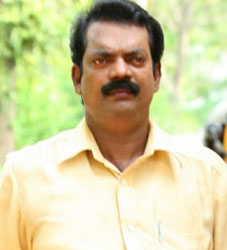 The year's national and State award winner for best actor' Salim Kumar' says that he would like to produce films in Malayalam.  Salim is intending to produce a pucca commercial movie, which will  also help a newcomer to debut into direction.T he actor says that though he is getting some offers from the other languages of the south, he would like to concentrate in Malayalam.
The actor repeated that he still believes his achievement of best actor award due to that there were no malayalees in the jury. The year's awards also proved that award can be attained by any one apart from the regular few, who makes movies just for awards.
Meanwhile  'Adaminte Makan Abu'  the best movie of the year which fetched Salimkumar with the Best actor award, will make a commercial release on the 17th of this month in selected centres.