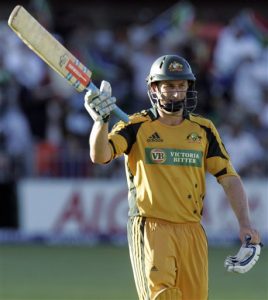 Australian all-rounder David Hussey reckons that stand-in ODI captain Michael Clarke may be trying too hard to break his form slump.
Clarke has made only 55 runs in the three ODIs against England, which follows his miserable average of 21 in the Ashes series.
However, Hussey says that Clarke's worth in the team should not be measured by pure runs, but also include his captaincy skills.
"I wouldn't say he's performed that badly. On the field, I think he's captaining beautifully, every bowling change he's made, he's brought wickets, great fielding positions," Fox Sports quoted Hussey, as saying.
"And maybe he is trying a bit too hard when it comes to batting. But I'm sure a big, big score is just around the corner, he's such a classy player," he added.
Australia currently leads the seven-match series 3-0.