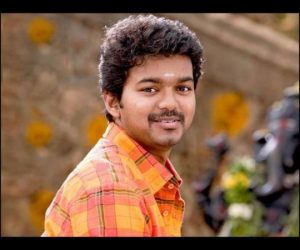 Court's conditions for 'Kavalan'
The Madras High Court on Tuesday allowed the release of 'Kavalan', the Vijay starrer, on the condition that the producer and director of the film furnish a security for Rs 1.88 crore towards the suit filed by a private finance company claiming copyrights.
Disposing of the application filed by Sri Gokulam Chit and Finance Company Pvt Ltd, Justice V Ramasubramanian said, "I am of the view that K I Siddique (director) and Romesh Babu of Ekaveera Creations (producer) should be directed to furnish a security of Rs 1.88 crore."
"The plaintiff not only has a prima facie case", the Judge said and added that the balance of convenience (the determining of whether or not an action should be taken) is also in its favour.
Justice Ramasubramanian said allowing Ekaveera Creations to release the film would take care of his interests. Simultaneously, directing him to furnish security for the suit claim would take care of the interests of Sree Gokulam Chit also.
A remake of Malayalam hit 'Bodyguard', 'Kavalan', which is the 51st film of Vijay, has Asin and Vadivelu in pivotal roles. The movie has music by Vidyasagar. 'Kavalan' is scheduled for Pongal release.