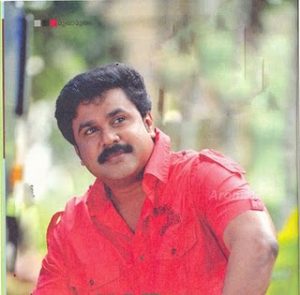 As the year 2010 ends, there is a surprise name in the top of the best actors list of the year. Though the regular film goers do not feel it much, it was Dileep who sprang as the hot favourite when it comes to Mollywood Box Office results.
The actor had five big relases in 2010. The first two in Kamal's 'Aagthan' and Siddhique's Bodyguard' just managed to stay afloat with the latter ending up as an average hit in the long run.But his  last three movies were something that made a real difference.
Dileep's 'Pappy Appacha" saw a surprise comeback of the actor and the movie celebrated hundred days turning into a superhit. Then came the 'Karyasthan' in October which also surprised everyone with a hit status from its week two. The movie continues in seven centres and is in its 55 days. The last release of the star was Shafi',s 'Marykkundoru Kunjaadu' which is now expected to become a super hit and winner of the Christmas season, as per its performance in the first week.
Apart from converting four of the five movies as safe earners in 2010, Dileep also struck gold with his home production 'Malarvady Arts Club' featuring fresh faces, which was another surprise hit at the Box Office.
2011 will have a number of big releases from the star including 'SuperStar' ,Christian Brothers', 'China Town, Valayar Paramashivam, and  Mr.Marumakan apart from his production 'Metro' with Tamil star Sharathkumar.