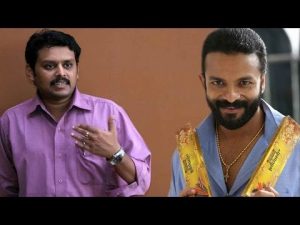 Director Renjith Sankar is in search of a handsome, smart guy. This is for his forthcoming movie 'Su Su Sudhi Valmeekam', in which Jayasurya is featured in the lead role.
This character will play the boss of Jayasurya's character. The photos shall be sent to [email protected].
'Su Su Sudhi Valmeekam' is inspired from the life story of Renjith's close friend Sudheendran. The movie will start its shoot in Bangalore where Sudheendran currently lives.
Sudhi is the name of the main character and Valmeekam is his house name.
Renjith Sankar and Jayasurya are joining after the hit movie 'Punyalan Agarbathies'. 'Su Su Sudhi Valmeekam' is produced under the banner of Dreams n Beyond.