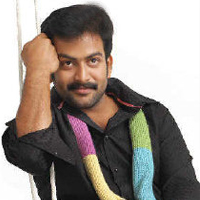 After the movie 'Veetilekkula vazhy' which earned many accolades including a National award, Dr. Biju is getting ready to start his new movie again with Prithviraj in the lead. Tiled as 'Aakashathinte Nirangal', the movie will tell the plight and loneliness of people who were forced to spend their entire life in the Andaman islands. The movie will also feature Indrajith,Nedumudi Venu and Anoop Chandran in the cast lines.
As usual with the Biju films, this new flick will also have a different narrative and treatment and will be shot entirely in the Andaman Islands.The movie to be produced by Ambalakkara films will be a visual treat featuring many not much known paradises of the island.
Meanwhile, ' Veetilekkula vazhy' which was shown in many international festivals may get to theaters by the month of June. Though the movie shoot at Ladakh, Jaisalmer, Kashmir ,Rajasthan, Tamil nadu  and kerala  hasn't yet fetched a proper distributor, plans are on to get the movies to kerala theatres by next month.