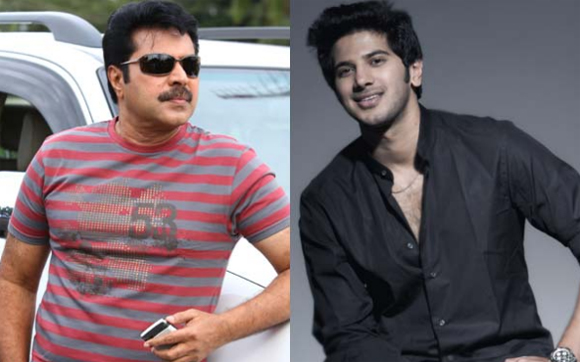 Now while there is a confusion whether to mention Dulquer Salmaan's name first or the veteran actor Mamootty's name, this gets a little more difficult when Dulquer Salmaan now exceeds the number of likes he gets on his official Facebook page,compared to Mamootty's.
Is it because of the "talent comparision" or the present generation's looking for the "ideal star", in all sense, style and talent clubbed? As far as film industry's need for looks and talents are concerned both the father and son, stand tall.
So, what is that draws fans to Duluer Salmaan? Dulquer Salmaan takes a forefront, in the number of likes earned. One reason would be the kind of movies both of them presently do. While Dulquer Salmaan, has got a number of hits in the last two years, Mamootty's movies hasn't gone into the hit list much.
This doesn't affect the veteran actor anyway, its just that the young generation was "moved" by the role Dulquer Salmaan does.His movies demonstrate him as one among the youngsters now. All these factors plus the stylish Mollywood youngster, would definitely take a place which may be as much or little more than the veteran actor Mamooty's, in the people's mind. Yes, Mamootty had made his mark at a peak,his son would struggle to reach and success for both, because the son did!!.