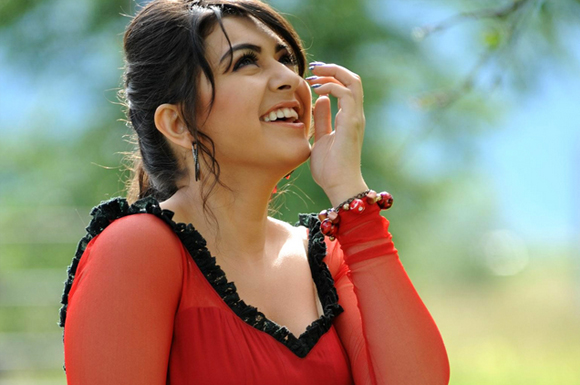 Bubbly actress Hansika, who is busy with Siva Karthikeyan's Maan Karate in Kollywood has ride five different bikes for a light-hearted song in the film.
Maan Karate team lead by director Thirukumaran has recently pictured this song in Pondycherry. Composed by Anirudh Ravichander, this song will be in pure Madras lingo that is filmed on Siva Karthikeyan and Hansika.
"This song is usual guy chasing a girl track in Madras lingo. To make it more interesting we made Hansika ride five different beach rescue bikes namely American chopper bike, a bike with sidecar, la Sholay, tall bike and 500 cc Bullet," said Thirukumaran.
"Haniska was trained for an hour on all the nuances of handling these heavy bikes before we caned each sequence and we are sure this number will strike youngsters chord," added director.
Hansika seems to be having fun riding heavy bikes on beach side, "Driving a bullet around pondy … 500cc," Hansika tweeted.