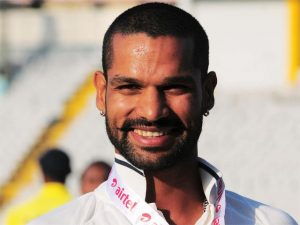 Indian opening batsman Shikhar Dhawan turned 29 years old on Today. The birthday boy was dismissed for a golden ball nought against Cricket Australia in the two-day tour match on Thursday.
The BCCI and Indian Premier League outfit Mumbai Indians wished the batsman through social micro-blogging site, Twitter.
The Delhi batsman has played 10 Test matches for India and has scored 656 runs with an average of 38.58. He has also represented the nation in 49 ODI matches scoring 2046 runs with an average of 45.46. He has a total of 12 centuries in international cricket.