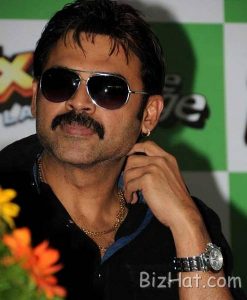 Victory Venkatesh entered 51st year of his life on Monday. Venkatesh is also incidentally in his 25th year of acting career.Venky has done scores of movies and is branded as the family hero with a huge women fan base. Venkatesh has always tried to be different from the current lot of actors. He has played mythological, family and action drama with versatality and comedy in most of his movies.
The actor however said that he doesn't celebrate his birthday at all and doesn't believe in celebrations.
"I celebrate every minute of my life. For me to think that a day is more important than the other just because I was born on that day is absurd.I enjoy every moment of my life" Venky told .
We from Bizhat, wish him a very happy birthday and may he continue to entertain more people with his movies and acting.