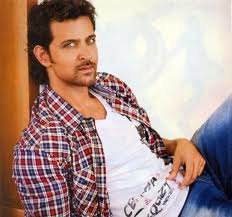 Hrithik Roshan, one of the reigning stars of the Hindi film industry, will undergo a brain surgery at Hinduja Hospital. Reportedly the actor's surgery will take place around 2 or 3 pm.
Hrithik's father, filmmaker Rakesh Roshan, told IANS: "It's a clot between brain and skull. So, basically
it's a clot in brain. He will undergo the surgery around 2 p.m. or 2.30 p.m. In the medical term, it's called chronic subdural hematoma (SDH). Me and my entire family is with him."
Apparently, SDH is often caused by bleeding of veins in the brain as a result of a blow to the head.
HrithikHrithik, the star of films like Krrish and Agneepath, informed everyone about the surgery through his tweet on the microblogging site.
The 39-year-old's tweet reads: "We all know that we create a life of joy using the power of our mind. I've had the privilege of creating wonders with this amazing gift given to us called the brain. Occasionally one must look within and realize its value. It gives us the power to see, hear, touch, smell and taste, it allows us to conquer fear and create courage to do things we never imagined. Maybe it's time for me to feel the power literally."
"I am going to go through brain surgery today and want you to know that I am going in with absolute power to recover fast. My thanks to all of you for using the power of your mind to contribute to my life. Love you all."
On June 27, Hrithik unveiled the first look of his superhero film Krrish 3 on Facebook. The much anticipated sci-fi thriller is set to hit the screens Nov 4, a day after Diwali this year.