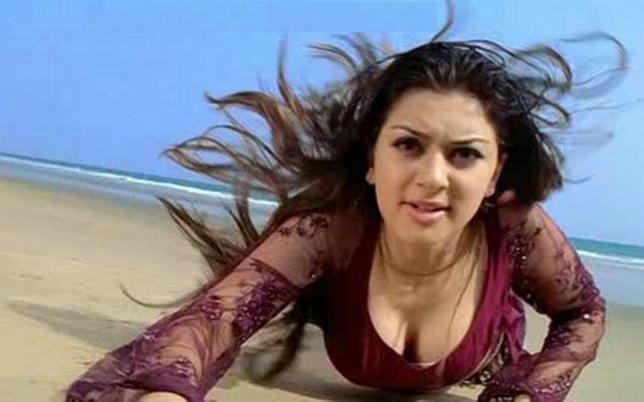 Hansika is beaming with happiness and pride, after her biggie Velayudham opposite Vijay has been declared a hit by trade.
Where did she watch the film and pat comes the reply with a mischievous smile: "No, I don't watch any of my films and I haven't watched Velayudham. And I don't think I will. Actually I am scared to go to a theatre and watch myself on big screen as I am my worse critic. But my mom watches all my films FDFS (first day first show) and gives a perfect feedback".
On the best complement she received so far, Hansika giggles: "So many calls.. almost all my friends and well-wishers in the industry rang up to tell me that my performance and comedy timing with Vijay was cool. I read all the positive reviews that the film is getting and can't stop thanking director Raja for giving me such a lovely role especially after Engeyum Kadhal, in which I did an ultra modern character".
Hansika cannot stop talking about Chillax .. song. " I shot for Chillax song on the second day of my first schedule and I didn't know Vijay or Raja. And inspite of that, the chemistry between us rocked. In a day, we became good friends and from then on it was blast shooting for the film".
So what next? Hansika has completed the talkie for Oru Kal Oru Kannadi with two songs remaining to be shot. She has also signed Vettai Mannan opposite STR and two projects in Telugu are on the floors.
With her feet firmly rooted in reality, Haniska is one girl to watch out for in south.