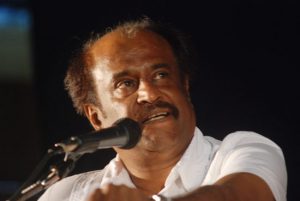 Superstar Rajinikanth who broke all records in Indian cinema with his recent superhit 'Endhiran', proved that he will remain humble no matter how much he grows in his career.
In a felicitation ceremony to veteran film maker K Viswanath in Chennai recently, Rajini said that he wants to work with K Viswanath some day. He informed that after 'Sagarasangamam', Viswanath expressed interest in doing a film with him but since he was busy doing a lot of movies already, he couldn't give his dates to Viswanath.
"I met him at airport after 'Sagarasangamam' and he told me he wants to do a movie with me. I gave my dates to a lot of other films by then and so couldn't accommodate time. He would have presented me in a different style in his films if I worked with him. I wish to do a movie under his direction some day" Superstar said.