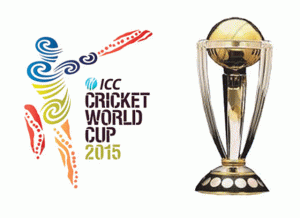 The International Cricket Council (ICC) World Cup trophy Wednesday arrived in Port Lincoln, Australia, as part of its visit to countries which will compete in next year's extravaganza Feb 14-March 29.
Former Australian pacer Shaun Tait will promote the start of the South Australian leg of the trophy tour as well as celebrate the South Australian Cricket Association's (SACA) regional road show, according to an ICC release.
"Tait, Mayor Bruce Green and the trophy will be appearing at the Port Lincoln Foreshore between 1-1.30 pm whilst activities will run from 12-5 pm. Locals will have the opportunity to get their photo taken with the World Cup Trophy," the release read.
As part of the regional road show, the SACA is running cricket clinics for budding talents.