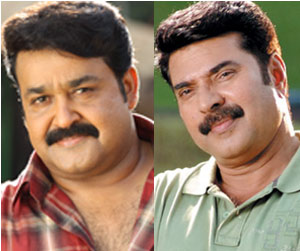 The Income Tax department has started simultaneous raids at the homes and offices of Malayalam cinema's biggest stars, Mammootty and Mohanlal from today (July 22) morning.
The IT sleuths have swooped in on the stars' offices and homes in Kochi, Bangalore and Chennai.
Mammootty and Mohanlal are into various business ventures, including film production and distribution.
This is the first time that the actors are being jointly raided in what the media is making out to be 'the biggest ever raid carried out simultaneously on M and M'.
The two are also said to have vast real estate holdings.
There have also been reports that the stars have been targeted, as they were close to the previous LDF regime.