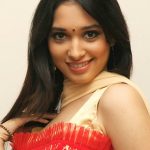 Almost all your heros are new yet. How is your chemistry with them. comment?
Akhil is a newcomer and believe me; we haven't spoken much as language was a barrier. He is a very nice person and in the film he had to sit behind me on the scooty and he was very scared. I used to tell him not to worry and I will not let him fall (laughs) In Happy Days too I was not in touch with my hero but my director used to tell me every thing so there was no problem at all.
You have acted in Tamil and Telugu. How do you surmount the language barrier?
It was tough initially but now I can memorise dialogues quickly. I tried to dub for Happy Days but could not. I may be able to do so in future.
You have been widely applaused for your brilliant takes in both Happy Days and Kalloori. What's your take on that?
Due credit should be given to my directors Sekhar Kammula and Balaji Sakthivel for extracting out the best in me. It's been an amazing experience to team up with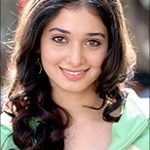 such talented directors. I've picked up a lot from them which I'm sure will help me in my journey ahead.
Both Happy Days and Kalloori are campus-based flicks. How different was it being a part of both these films?
The only similarity between these two flicks is that they are set in campus. Other than that, they are widely different. Whereas, Happy Days was more of an urbanized flick, Kalloori on the other hand takes up rural ambience as its milieu.
Happy Days is a cheerful flick that spins around a set of eight who by the end of the story become couples. Kallori on the other hand is a tale of two souls who love each other but never come around to confess it.
Also the director's approach to the theme was extremely different. While Sekhar sir was positive in his approach, Balaji sir mostly endeavored to can the reality.
Both the flick presented you in a non-glamorous avatar. Your say
Well, Sekhar sir wanted a complete casual, non-dramatic look for me. He didn't even allow me to wear contact lenses during the shoot. My clothes were very simple, like the ones the college going girls sport.
Balaji sir uses reflectors while shooting and hence it's difficult to put on make up under such situations. As the film is set seven years back, I am shown wearing light hued loose fitting salwars. The look is designed keeping the tempo of the story in mind.
I think my looks in both these films further helped to give it a realistic twist.
How was it working with Balaji Sakthivel?
He is an amazing director who is cool and confident. He acts out every scene and knows exactly what he wants from every artist. So this made things easy for all of us. We shot the entire film in 50 days. There was no tension on the sets as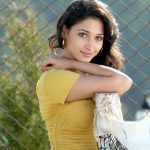 everything was planned and executed so meticulously. He is the sweetest person that I have met so far.
You have a Tamil project with K V Anand, produced by a big banner AVM. You are cast opposite Surya in the film. Tell us about it.
I am a huge star of Surya. I have watched his films. I am waiting to meet him and take his autograph! I'm glad to be part of this project. Anand sir is technically very good and working with such people will be a good experience. It is a prestigious project and I feel humbled to play a role in the film. For me, it's a big thing.
I also have another Tamil film produced by Oscar films and directed by Gandhi Krishna. All I can say is that it is a different character which I haven't done before. I will be acting opposite newcomer Siddharth.
Tell us about your forthcoming biggie opposite Surya.
I'm one huge fan of Surya and I'm really looking forward to star with him. Anand sir is technically sound man and I'm sure that he will prove his worth as a director too. I'm overwhelmed to be a big project as this. It's always an actor's dream to land in such big projects and I'm delighted to have found one.
How did you manage acting and school?
My teachers at Maneckji Cooper school (Mumbai) were very supportive. In fact, actors like Padmini Kolhapure and Rani Mukerji studied here.
How did you get interested in acting?
I was more of a dancer actually. Though I was not trained in dance, I had the flair and I would dance at all family functions and choreograph dance shows in school.
I was so much in awe of film stars that I thought I was a heroine. I grew up saying Sridevi's dialogues. When I was in class 8, a friend told me to attend a seven-day course with her at Prithvi theatre. This opened me up to acting. My teacher, Neeraj Kabi, wanted me to join his group. I did, for a year. Then I got the offer to act in a Hindi film. My name was recommended to the producer by a teacher.
My Fair and Lovely ad got me offers from the South.
When I was giving my 10th board examinations, Mohan Babu sir was searching for a heroine to act opposite his son Manoj in the film Shri. I had my English examinations that day and I met him and got the role. If I had not been an actor, I would have been a doctor. I was keen on being a doctor as there are quite a few doctors in my family.
Any plans to move to bollywood ?
Not, not for now atleast. I want to make a mark in the South Films. Hyderabad and Chennai are like home to me at present. But let's see, future is unpredictable.
So, what are your future plans?
I want to do good films. So far I have been blessed and I had a chance to meet some good people in both Tamil and Telugu industry. I have signed a film with Surya for `AVM productions` directed by K.V.Anand sir. I am also doing a film for `Oscar Films` with newcomer Siddharth as hero and directed by Gandhi Krishna sir. In Telugu, I have a film with Allu Arjun prodced by Allu Aravind and another one for producer M.S.Raju sir (smiles).