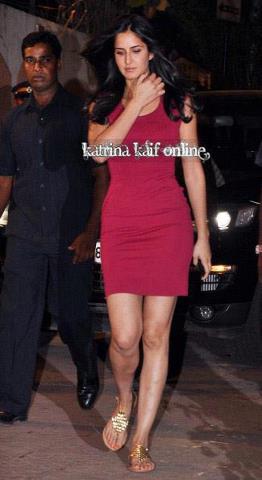 It is a known fact that Jackie and Ayesha Shroff had launched Katrina Kaif with 'Boom'.
It is also known that post the disastrous response that the film fetched, things soured between Katrina and Shroffs.
Even though Kackie kept silent on the 'issue', his wife Ayesha wasn't as tolerant and did share a few secrets about the actress who is now playing in the top league.
However with the prospects of Katrina and Jackie sharing the same frame for 'Dhoom 3', one waits to see if there would be fireworks of any kind.
"That seems improbable", says a close associate of Jackie Shroff, "He has a lot on his mind and is currently focused on the launch of his son Tiger.
There is no way he would allow negativity of any kind to come in the way of making 'Dhoom 3'." On her part even Katrina seems to be in a mood to forget the past and has reportedly extended a handshake to senior Shroff.
Apparently, when the talks about 'Dhoom 3' were on in the Yash Raj studio, she came face to face with Jackie.
Though on-lookers expected fireworks, she reached out to the veteran actor and chit-chatted with him at length.
She enquired what he felt about her 'Chikni Chameli' act in 'Agneepath' since this was her first ever hardcore Indian dance.
Adds the associate, "The whole industry knows that Jackie is the last person to pick up any arguments or rake in any old grudges.
He has stayed on to be 'bindaas' as ever and is just moving on in life."
Now that seems like a good move indeed!