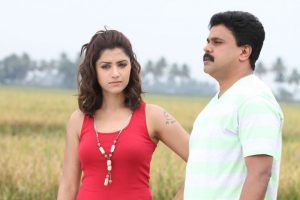 After wrapping up Jeethu Joseph's Life of Josootty in New Zealand, Janapriya Nayakan Dileep has headed straight to Canada, where he will start shooting for Shafi's Two Countries.
Mamta Mohandas is the heroine. Dileep and Mamta had teamed up as a successful pair in My Boss. They have also played the lead in Passenger and Arike.
Two Countries has been scripted by Shafi's elder brother and Ring Master director Raffi (of the erstwhile Raffi-Mecartin team). Raffi is reportedly doing a role in the film as well.
Dileep has a release coming up during this Eid season, Sreebala K Menon's Love 24 X 7.