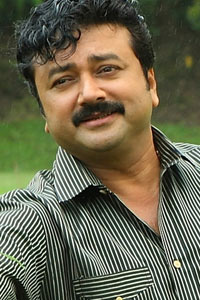 Director Kamal and Jayaram are together again after a break of 12 years in a produced by Emmanuel Thankachan under the banner of Trueline Cinema.
Samvrutha Sunil is Jayaram's heroine in this film laced with comedy and sentiments.
The shoot of the film started in Thodupuzha from August 1, and it has been titled Swapna Sanchari.
The script of the film is written by Girish Kumar who wrote the super hit Jayaram starrer Veruthe Oru Bhariya, and music is by M Jayachandran.
In Swapna Sanchari  Jayaram plays a gulf returned Malayalee Ajaychandran Nair who promises a lot of things to various people but is not able to deliver.
He is always unhappy with his situation in life. He always dreams big but falls short.
Swapna Sanchari is scheduled as Jayaram's Bakrid release on November 4