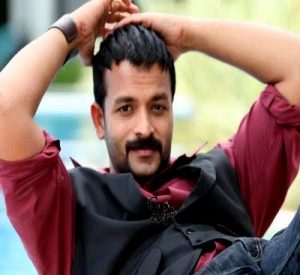 It looks like Jayasurya is more interested in doing art house movies these days.
The actor is currently shooting for  acclaimed director T.V.Chandran's  Shankaranum Mohanum. Though Chandran says it is his first attempt to do a commercial film, the trade is not willing to
accept it till it releases.
Meanwhile Jayasurya has agreed to act in yet another art house movie. The movie titled Pigman will be directed by Avira Rabeka who made the off-beat Thakarachenda.
Jayasurya is acting as a Doctorate aspirant in the movie. The movie is scripted by N.Prabhakaran and produced by TS Sreeraj. It will start rolling by the end of this month.
The buzz is that Jayasurya who has been dismissed by the critics as a "comedian and mimicry artist",wants to do an art house film and get an award!