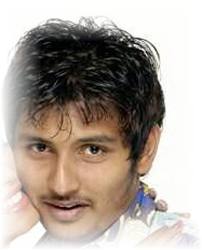 Vandhan Vendran with Jiiva and Taapsee Pannu, in the lead directed by Kannan is getting ready.
Kannan a former associate of Mani Ratnam recently shot for almost 22 days in Mumbai's sensitive areas like the Gateway of India and Taj Hotel.
Says Kannan: "We were refused permission initially, as security was high in these areas where  the terror attack of 2008 happened. But my script was conceived four years back, even before the incident and I went out of my way to convince them"
"We were given permission on the condition that we should not film action scenes involving guns and violent scenes and every member should have an identity card and address proof. Security checks were carried out on all the unit members every day", says Kannan.