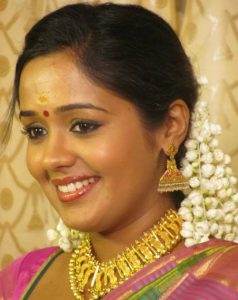 Talented star Ananya was not seen much in the industry for quite some time, post her marriage. Media were more discussing about her personal life with Anjaneyan than any of her filmy accomplishments. Anyhow, the actress will be seen in back to back releases -'Kalyanism' and 'Reporter' which will be on theatres in the coming weeks.
In 'Kalyanism' , Ananya will play the title character, Kalyani, a housewife who is settled in Dubai. Based on a true incident that happened in Dubai, this will be a family flick. 'Reporter' will have her as a news reporter. Interestingly she is not the lead in the movie which will have 'Kailash and Abhinaya playing the lead.
Ananya adds that she is not in the race of lead roles, but are looking for roles that offer her enough scope to perform. Ananya is also hearing some scripts from Tamil too which will be announced soon.