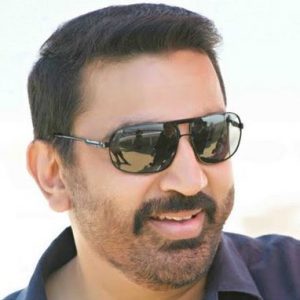 Kamal Haasan will be doing a full length Malayalam film for producer Gokulam Gopalan.
Kamal was in Kochi on Sunday (Dec 19) to promote his new film Manmadhan Ambu releasing on December 23.
At a press meet as a part of the promotion, Kamal expressed a desire to do a full length Malayalam film next year.
Kamal said: " I'm open to the idea of doing a film in Malayalam if I get a good script and a producer."
Gokulam Gopalan who was on stage with Kamal as he is distributing Manmadhan Ambu in Kerala immediately told Kamal, that he is ready to produce the film.
He also added that he is not worried about the budget.
Buzz is that both of them have started the search for a good script. The two actors from Kerala who are acting in Manmadhan Ambu.
Kunjan and ManjuPillai were also present at the function along with director KS Ravikumar and producer Udhayanidhi Stalin .