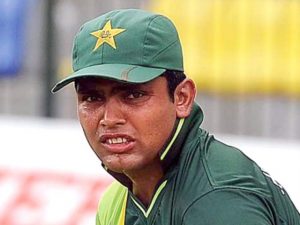 Discarded wicketkeeper-batsman Kamran Akmal has said senior players need to be given more respect in Pakistan cricket.
The experienced campaigner, who has been ignored by the cricket board and national selectors since the World T20 in Bangladesh, said that it was not fair for the selectors to judge a player on the basis of two or three T20 matches.
"I am hurt and disappointed at not making the Pakistan squad for the Sri Lanka tour and also at not being given a central contract. They didn`t even invite me for the summer training camp," Akmal said in Lahore.
Kamran, who has played 53 Tests, 154 ODIs and 54 T20 internationals and scored a total of 11 centuries and 22 half centuries in these formats, said despite getting less chances in the Pakistan team since last one year he was still passionate about his game and eager to make another comeback.
"It is not fair to judge a senior player without giving him a proper run. In the World T20 except for Umar Akmal and Ahmed Shahzad which player performed well," Kamran, 32, asked.
The wicketkeeper, who has taken 368 catches and effected 75 stumpings across three formats, said he still had many years of cricket left in him.
"I can still give a lot to Pakistan and since I lost my place as a regular member of the side, I have always gone back and performed in domestic cricket."
Recently former captain, Shoaib Malik also lashed out at the selectors and authorities for not giving him a fair run in the national team.
"You only become a senior player after having played for a long time and performed well for the country. I just think it is not fair the way seniors are treated in Pakistan cricket because once they are mature it is the right time to make use of them," Kamran added.