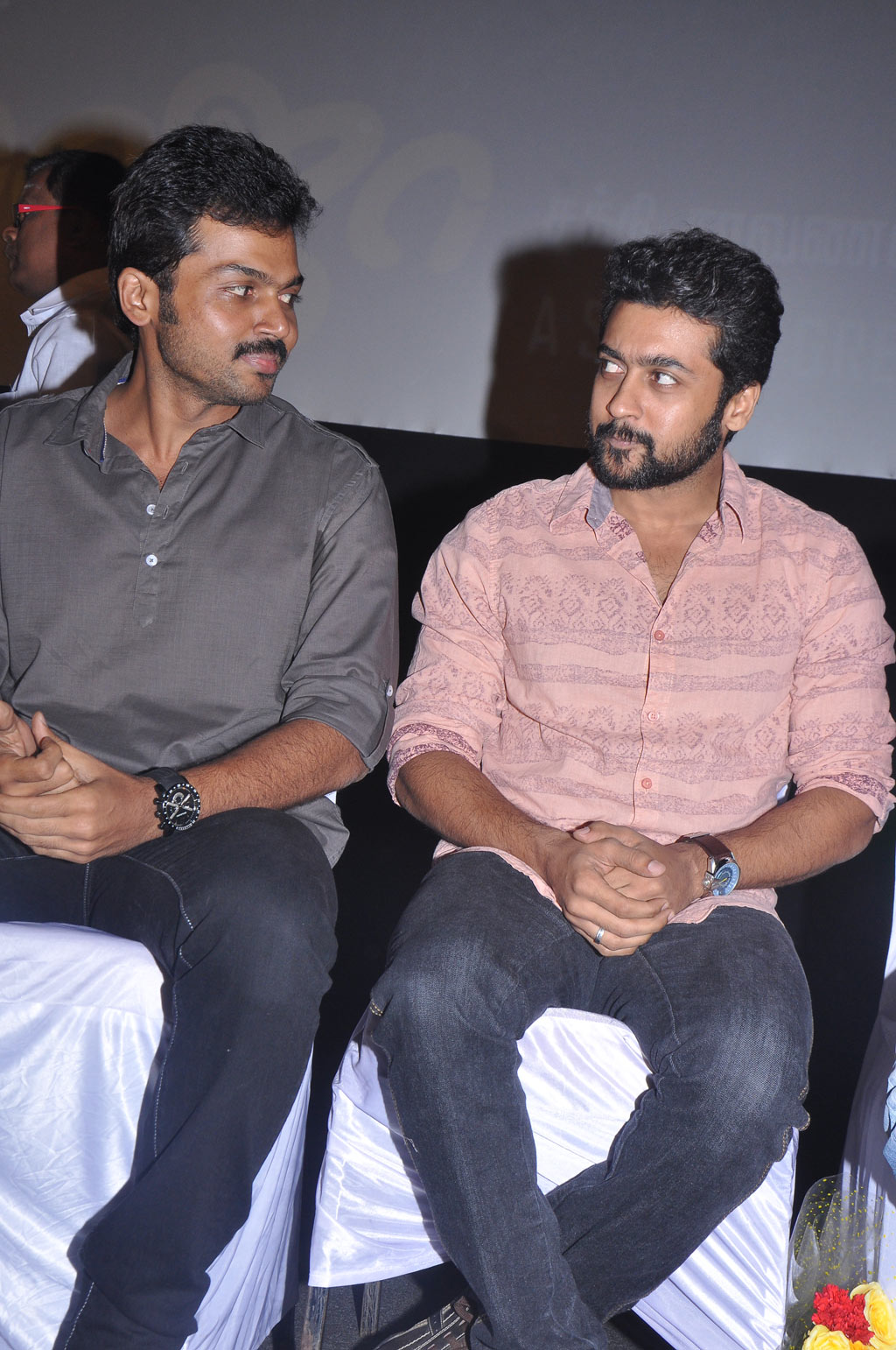 He got the brightest starts as an actor and within no time he has achieved star status. He proved himself as a true successor to his brother and received accolades from the critics. He was once considered as the next best thing in Tamil cinema. We are talking about Suriya's brother Karthi, who made a stunning debut in film industry.
After five successful films in a row Karthi has been chased by many producers and in that hangover, he took some wrong steps which pushed him into a stream of flops. Suriya and Karthi are fondly called as the Mega Brothers of Tamil cinema, but Karthi is finding it tough to be as consistent as his brother.
Karthi's last few films were huge flops and his latest Diwali attraction All in All Azhaguraja also got disappointing reviews. Public talk for this film is not at all encouraging. Director Rajesh, who has delivered three hits in a row, failed to repeat the magic this time. Karthi pinned so many hopes on this film to give him the much needed relief. With this failure, Karthi needs some retrospection before signing up his next.