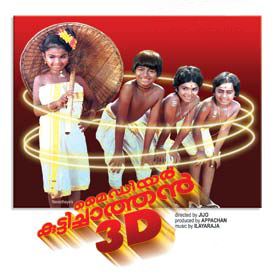 One of the biggest wonders of Indian cinema, 'My Dear Kuttichathan' would be back for a third time on screens this Christmas.
Produced and released by Navodaya Appachan and Jijo in 1984, the film is being re-released after twenty six years, and that too for a third time!
The film that has been reworked in the Digital 3D format, would be released in Tamil as 'Chutti Chathan'. Prakash Raj and comedy actor Santhanam have joined the new version.
The trailer that was released a few days back has been accorded a great response. The Kuttichathan magic is expected to work again, for the third time, this festive season.