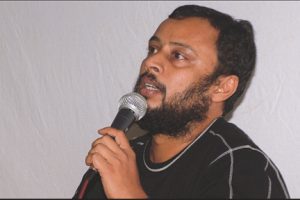 It seems to be the season of shelving big budget multi-star projects announced with a lot of fanfare.
After Shaji Kailas made it clear that his proposed King v/s Collector was dropped, another big project Lal Jose's Cousins has been put on the hold.
Cousins was said to be Lal Jose's prestige film where he will direct Mohanlal for the first time along with Prithviraj.  He had set his heart on this much talked about project even when he was doing films
like Neelathamara and EEA.
Actually he had started working on this project with the screenplay writer Iqbal Kuttippuram after Arabikatha, but there had been problems in getting the dates of MohanLal and Pritviraj together. Hence Lal
Jose was forced to postpone the project.
Latest news from the film circles is that Lal Jose has started working on another project with his favourite hero Dileep. Benny P Nairambalam is writing the screenplay.
Remember the trio's previous film Chandupottu was a mega success.