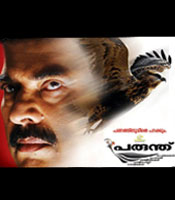 The last time director M Padmakumar and Mammootty came together, was for 'Parunthu' that sank without a trace at the box office.
Mammootty would be seen in a double role in Padmakumar's new film.
Padmakumar was expected to start shooting a film titled 'Pathiramanal' with Jayasurya in the lead. However now, with the Mammootty project in the offing, it remains to be seen as to which one would start first.
Last year, Padmakumar had crafted the super successful 'Shikkar' with Mohanlal and had also directed a short film in the anthology 'Kerala Cafe'.