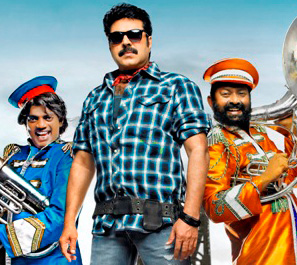 Martin Prakkatt, ad maker turned film maker, should indeed be a very happy man.
His first film 'Best Actor', that told the story of a struggling actor who wants to make it big in films, was a huge success.
And if that isn't enough, Martin has grabbed Mammootty's dates yet again. The actor was apparently very pleased by a story that the director told him, and has asked him to go ahead with the project.
'Best Actor' was based on a story by Martin himself and was jointly scripted by Martin and Bipin Prabhakar.