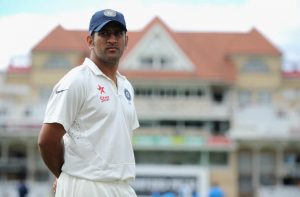 MS Dhoni has said that India allowed Moeen Ali to dominate proceedings and that the team should not be overly worried after the 266-run loss at Southampton
"It was not like we were expecting them to win. We knew they would come back strongly. For us the challenge was to keep the momentum going after winning at Lord's," said Dhoni in his post-match analysis, failing to mention that his team had fallen well short of expectations at the Ageas Bowl.
The following was his candid confession: "This Test showed some areas where we need to improve. We need to take 20 wickets to win but in this game we were not able to take even 10! That was a setback to a certain extent. Our batsmen played fast bowlers better, but we allowed Moeen to bowl his line and length on a pitch that underwent lots of wear and tear. I felt that we could have been a bit more positive." Dhoni, however, did admit that he faces selection issues ahead of the fourth Test that gets under way at Old Trafford on August 7.
"Having spoken to the physio, I can say that Ishant Sharma will miss the next Test for sure," said Dhoni, whose experiments with a fifth bowler and a sixth batsman failed.
"In the first couple of games we played an extra bowler, but we could never really use him for more than 810 overs. That's why we decided to strengthen our batting by getting Rohit Sharma in. But both moves have not worked. We may have to make changes in the last two Tests but much will depend on the nature of pitches on offer," Dhoni added.