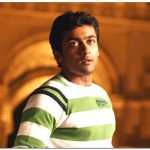 It looks like the time of the directors running in the Tamil industry. The filmmakers are trying to beat the actors and attest that their remunerations can also be sky-high.
The successful director A R Murugadoss's super hit film 'Ghajini', Vijayakanth's 'Ramana', 'Dheena' have taken the kollywood industry to the top level. With the success status of his 'Ghajini', Murugadoss was paid Rs. 7 Cores remuneration. But after the tasting the huge success, he is demanding Rs.9 crores to make a movie and even the producers are ready to pay what he wants.
He demanded Rs. 9 Crores for his yet to direct new project '7m Arivu' that has Surya in the lead.