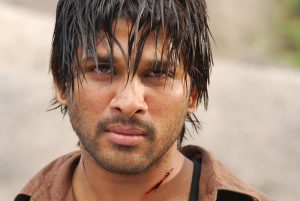 'Orange' is all set to hit the screens on November 26th. The film is highest budgeted film so far in Anjana Productions banner and Producer Naga Babu seems to be pretty confident about its result. He rarely produces the films under the banner, 'Anjana Productions'. However, for a change, Naga Babu is planning his next production venture too.
Naga Babu has disclosed the news that he is in plans to produce a film with Allu Arjun in the lead and later a film with Pawan Kalyan. He says he also has plans to produce with other heroes too in the coming years. However, his immediate next film is with Allu Arjun. The other details of the film were yet to be announced.
This actor cum producer will launch his son Varun Tej in the next couple of years in Tollywood. He is currently undergoing training on acting.