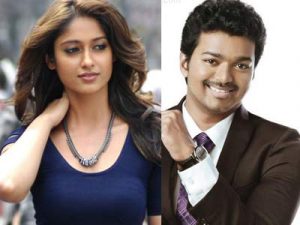 Nanban has turned the talk of the tinsel town as it is one of the prestigious films being made with a huge budget and ensemble cast.
Buzz in the tinsel is that there are more chances for Kalanidhi Maaran's 'Sun Pictures' to bag the distribution rights of Nanban. It is learnt that Shankar has engaged Sun Studios for the Nanban Computer Graphic works and other major portions shooting. So taking this into consideration rumor is milling that Sun Pictures may hold the rights of the film. But it scan be noted here that recently Sun Pictures has dropped the distribution rights of Bala's forthcoming film Avan Ivan which was initially taken by them.
This is because of the change of guard at the state level that has changed the fate of many films. If Nanban is taken by Sun Pictures one of the biggest market leaders in Kollywood it's sure that the film will add much more elegance through its strategic promotions.
Nanban is produced by Raju Easwaran and T. Muthuraj under the banner of Gemini Film Circuit.
Nanban is tentatively slated for its release on 26 October 2011.
Let's wait and see whether Sun Pictures bags the rights of Nanban one of the prestigious films of Kollywood.