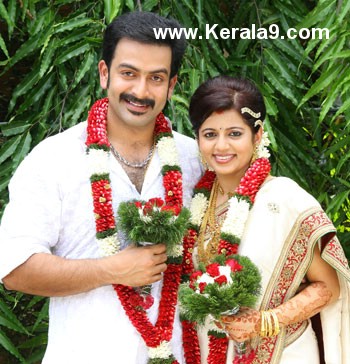 The 28 year old Malayalm super star Prithviraj tied the knot with Supriya Menon yesterday(25/4/2011).The wedding fuctioon was held at a private resort in Palakkad. The function was attended by around 30 close family members from both side.
Prithviraj's mother Mallika Sukumaran, elder actor brother Indrajith and wife Poornima also attended.
Supriya Menon is the daughter of Chandra Menon and Padmaja and she is working as BBC news reporter in Mumbai.
A grand reception is expected to be held on May 1 at the banquet hall of the five star Hotel Le Meridian in Ernakulam.