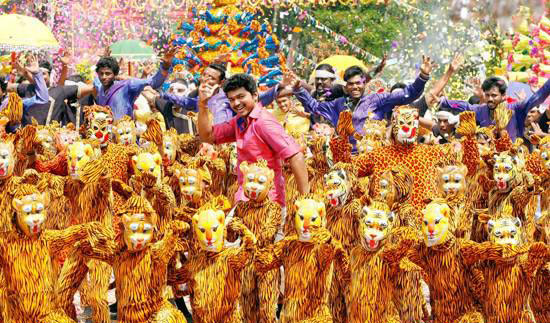 Even as political clouds surrounding Vijay, expectations are huge on 'Velayudham', his first release after a new government assumed charge in Tamil Nadu. It is expected by his fans and critics that the film would convey a political message.
However, clearing the air, director 'Jayam' M Raja says, "There is no place for politics in Velayudham. When we conceived the project two years back, Vijay was only an actor. Only then he gained political significance."
"Even after he had to take a stand in the recently concluded Assembly elections, we stood firm our position that the movie should not have any political tone. It will be a complete commercial entertainer," the director adds.
At the same time, he also says that 'Velayudham' would take Vijay's image to the next level. "The story would boost him as destroyer of evil and protector of good things. The film would be a delight for Ilaya Thalapathi's fans," says the director.