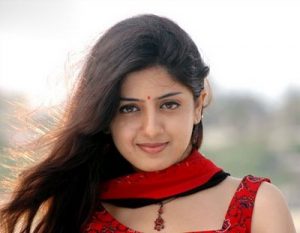 Poonam Kaur, the latest Tollywood sensation, thanks to Nag`s Gaganam, has one burning ambition. To work opposite Mahesh Babu.
The Punjabi-girl, whose family is settled in Hyderabad, says that she is god-fearing and believes that "a day will come when the dream would come true."
To give credence to her devotional side, she said: "We have about 25 images of Lord Ganesh at my house."
She said that just like any young woman, she visits temples, particularly the Gurudwaras and the Sai temples, apart from spending time on meditation and yoga. True to the observation that for those in the glamour world the party mania is not new; she maintains that she would go gala when the festival time comes with family and friends.
However, she says she has an aversion for the pub culture.