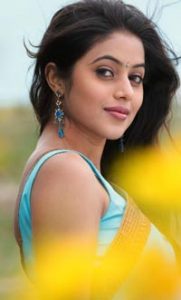 Remember Shamna Kasim? The dance reality show winner, who had acted in a few Malayalam films with Mohanlal, had soon grabbed an offer in Tamil films and had changed her name ito Poorna.
Now Poorna says she prefers acting in Tamil films to acting in Malayalam. The reason she quotes for her love for Tamil films,is her mother who has been a resident of Coimbatore for long, though she is a Malayali.
Poorna has been noted for her role in the Tamil film 'Aadupuli', in which she has been paired with Aadi. She also has quite a few Tamil films lined up for release.