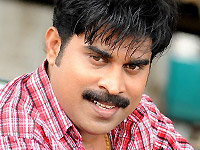 Suraj Venjarammoodu will play the lead role in a film titled 'Cooling Glass' that would be directed by Benjith Satheesh.
New-face Priyanka would be the heroine. Mukesh, Anoop Menon, Jagathy Sreekumar, Sudheesh, Salim Kumar, Vijayaraghavan, Bheeman Raghu and Jaffer Idukki will form the supporting cast.
The script of the film will be written by Murali Krishna. The cinematography would be by Jibu Jacob.
'Cooling Glass' would be produced under the banner of A R Cinema.