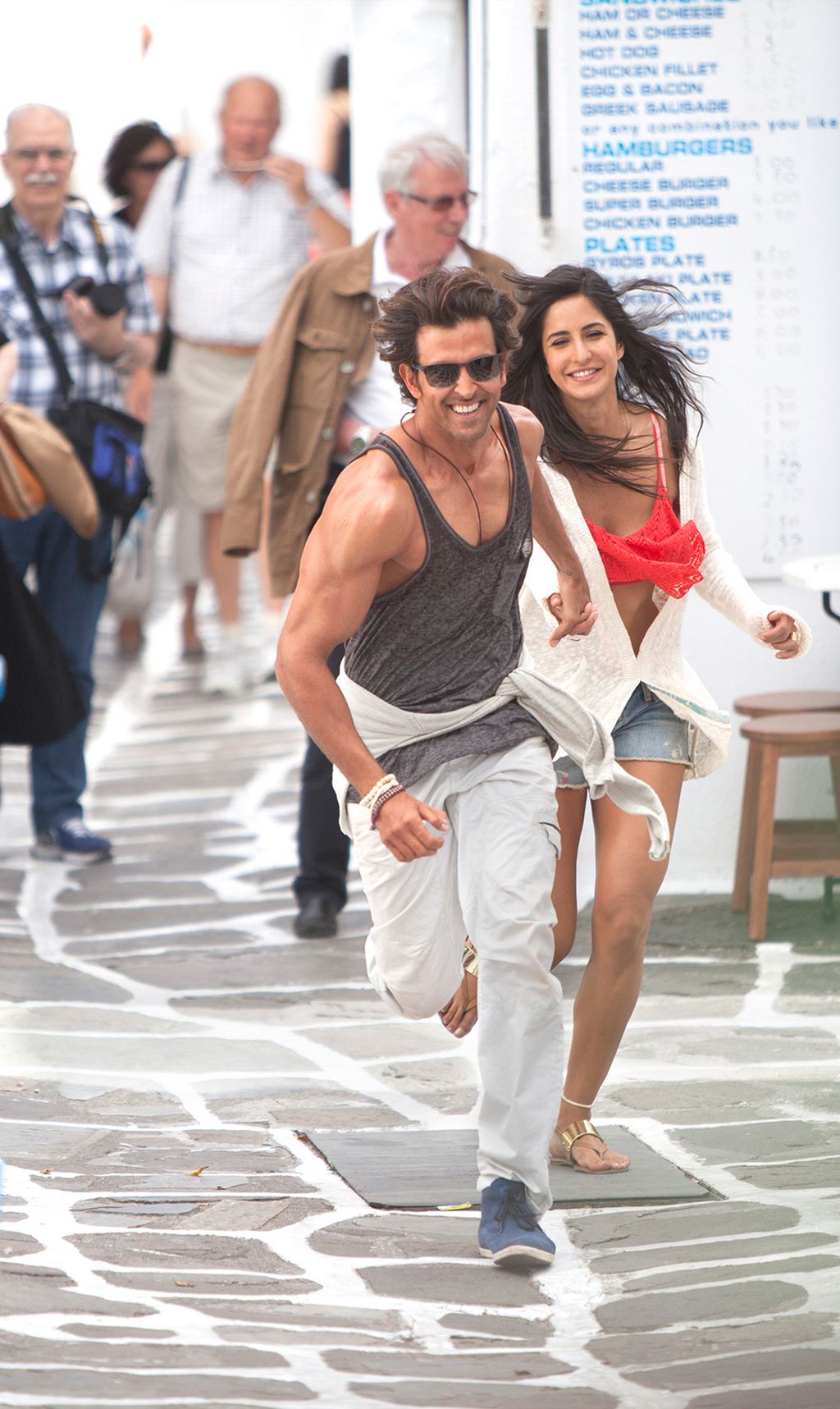 A well-deserved break is all that's on actor Hrithik Roshan's mind following his latest Bollywood release "Bang Bang". He feels a mental break would be just right before he begins work on the mega project "Mohenjo Daro".
"I'm hoping I'll make time for sometime away for a mental break," Hrithik had told in a telephonic interview before the release of "Bang Bang", which hit the screens Thursday.
"Variety is very important in life. If you get monotonous in doing one thing, it will kill your enthusiasm. So it is very important to take that break and then I'll come back with a bang with 'Mohenjo Daro', which is yet another very big challenge," added the 40-year-old.
"Bang Bang" has been a special film for the actor. He has pushed his limits as far as the stunts and dance is concerned at a time when he himself was going through physical and emotional turmoil in his life.
Now after the glitzy and glamorous action in "Bang Bang", he's looking forward to the historical set up of "Mohenjo Daro", which is a love story set in the Indus Valley civilisation. Gowariker has put together an ensemble of international technicians to work on the film — which will be perhaps his biggest offering to Hindi cinema.
"It's going to be a very big film, a very big dream. I am working with Ashutosh for the second time. He's the first director with whom I'm working with for the second time. This is going to be interesting," he said.
Talking further about the project, which is scheduled to release ahead of Republic Day in 2016, the Bollywood hearthrob said: "The script is a beautiful love story with the backdrop of the Indus Valley civilisation. It's something that's never been done before. So, I am very excited about it."
For now, Hrithik is happy and proud of the response that "Bang Bang" at the box office. The movie, directed by Siddharth Anand, is said to have recorded a collection of Rs. 51.62 crore within two days of its release.
The Fox Star Studios production, which also stars Katrina Kaif, minted Rs.27.54 crore on day one and one day two, it managed to get a business of Rs.24.08 crore.