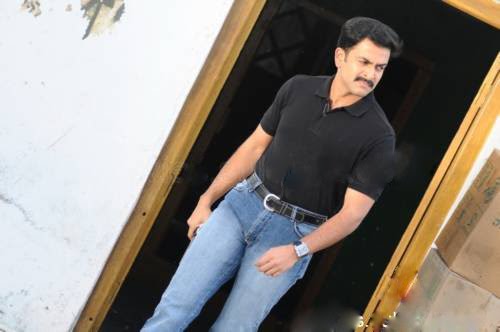 Prithviraj forayed into showbiz nine years ago and the Malayalam actor says he wishes to complete five decades in the industry.
'For a person like me, who began this profession at the age of 17 will help me in achieving a five-decade acting career,' said Prithviraj, who is known as an action hero.
'I got the label of an action hero following two of my recent films – Urumi and Anwar. Incidentally, my latest film Manikakalu which was released on May 5 has been getting an excellent response. The collection is going up everyday, according to the collection report that comes from the theatres,' added the 27-year-old, who has acted in more than 65 films.
The heartthrob of Malayalam films surprised many when he tied the knot with Mumbai-based journalist Supriya Menon last month. More so because just before the marriage he had denied any such plans in an interview to a reputed language magazine.
When asked about that, he said: 'The interviewer asked me about my marriage plans with a journalist named Pratheksha Menon and I flatly denied it. By denying it, I don't think that I did any wrong because I was not going to marry a person with such a name.'
His love life was a closely guarded secret because Supriya works as a journalist with BBC and he wanted to keep her away from the spotlight.
'We did not want her pictures to be splashed in film magazines because it would have affected her profession. And the reason for keeping my marriage function a private affair was because I wanted it that way,' said Prithviraj.
Son of late actor Sukumaran and actress Mallika, Prithviraj made a successful debut with Nandanam in 2002 and went on to give blockbusters like Swapnakoodu (2003), Classmates (2006), Thirakkatha (2008) and Urumi' (2011).
His notable Tamil films are Kana Kandaen (2005) and Mozhi (2007).