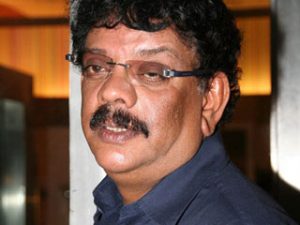 After working with Shah Rukh Khan and Salman Khan, the prolific director from Malayalam, Priyadarshan is now getting ready to call the shots to Aamir Khan, the third big Khan of Hindi cinema. But this will not be a regular commercial fare but a public service film on AIDS. Priyan who met Ameer to narrate the idea said that the Khan was much impressed by the concept and is raring to go for it. The film on AIDS will have no songs, no comedy and no characteristic commercial elements from the director.
Priyadarshan' is also ready to kick off his comeback movie in Malayalam, after seven years. Featuring his favourite actor Mohanlal in the lead, the movie to be shot entirely in Abudhabi will get started by the 15th of this month. Titled as 'Arabeem, Ottakavum Pinne Madhavan Nairum', the movie will be a humorous tale featuring the life of the lakhs of Malayalee expatriates in gulf.
Priyan who is said to be a little uncomfortable with the state of affairs in Mumbai says that he will return to Mumbai only to complete 'Tezz' which is under production and to direct the AIDS film with Aamir Khan. 'Tezz', the large-budget action thriller featuring Ajay Devgun, Anil Kapoor, Sunil Shetty, Kangna Ranaut and Zayed Khan is on hold now as the crew is waiting for the sun to come out in Scotland where the rest of the film is to be shot. The movie is expected to come out by this year end.
Priyadarshan has one more commitment in Bollywood -a sequel to 'Malaamal Weekly' for Percept Pictures, which is titled as 'Malaamal Robbery', all about a group of people planning to rob a bank.