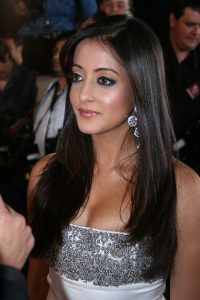 Though very few Hindi actress has made a big name in Mollywood, every year we witness at least a dozen of actors from Bollywood making an entry into Malayalam. The year already had actors like Poonam Bawja and Deepalisha coming up in heroine roles. The latest news is that yester year model and heroine Moon Moon Sen's younger daughter Raima Sen will debut in Malayalam with the new movie 'Veeraputhran'. The movie will have Prithviraj playing her hero in the role of a revolutionary historic character, Abdul Rehman Sahib. A language expert will help Raima with her diction. 'Veeraputhran' to be directed by P T Kunjumuhammed will be on sets in a matter of a couple of months.
Raima had already done significant roles in Hindi and Bengali films like 'Manorama Six Feet Under', 'The Japanese Wife' and 'Antar Mahal'. She also have plenty of films to get released in recent months including Tanuja Chandra's Raakh opposite Rajeev Khandelwal and Rituparno Ghosh's Nauka Doobi with sister Riya
Few of the viewers will also remember that Raima's mother Moon Moon Sen had earlier appeared as heroine to Mammootty in the movie 'Aval Kaathiruannu, Avanum' which was released in 1985. Raima's sister Riya had also made a try in Mollywood doing a pivotal role in Santhosh Sivan's 'Anandhabhadram'.